How to avoid the perils and outfalls of wealth structuring for artists and elite athletes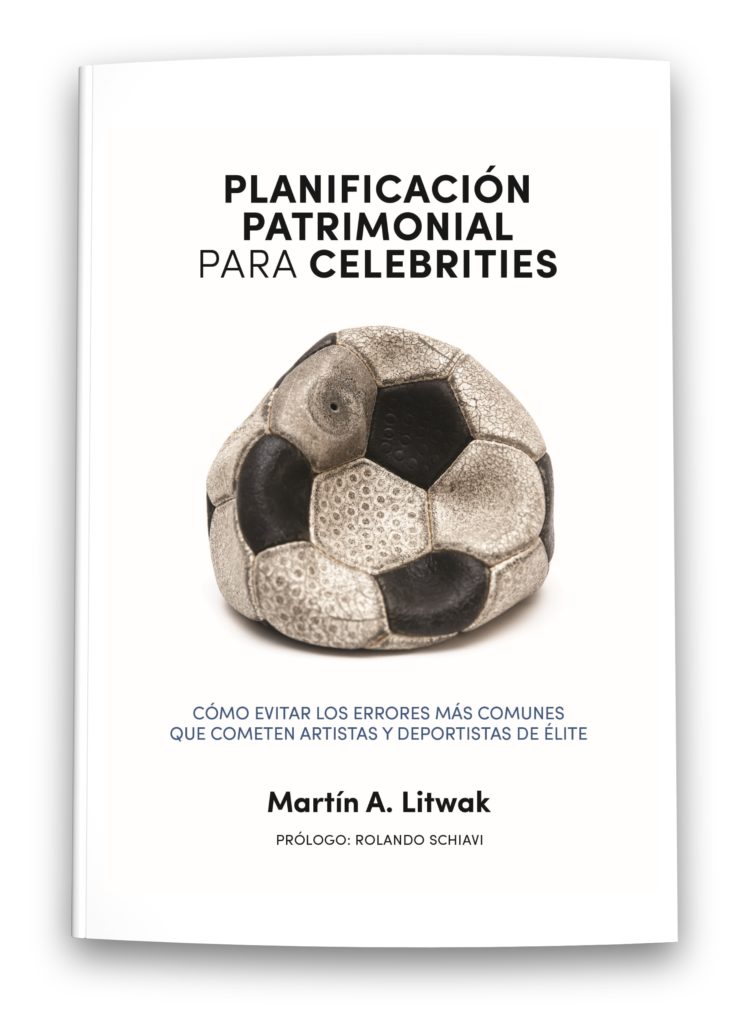 This book, which is a "do's and don'ts" for effective wealth planning, explores the complications faced by celebrities in this area and shares real-life examples from Jeff Bezos to Britney Spears, and from Shakira, Messi, or Ronaldo to Diego Armando Maradona to understand better all the possible problems and contingencies and how to solve them or, better yet, avoid them.

This aspect affects celebrities from all countries equally. Most of them lack the knowledge and background required to undertake the task. They usually assign the managing duties to others, mostly close relatives, who lack the necessary expertise.
Who would not be curious to know about the problems that our admired idols had to deal with? Beyond our curiosity as fans, and even when our own bank accounts hold millions of dollars less than their accounts, the stories of celebrities may also turn into useful lessons for us.
These lessons learned are written in plain language that conveys complex ideas, providing readers with easy comprehension of cases that involved famous people.
Martin Litwak's book will also attract professionals who work for celebrities, such as lawyers, managers, and financial advisors, since he describes the errors made by those celebrities while introducing several alternatives, they might have used to avoid these errors. On the other hand, a clear outlook allows those in need of making decisions to properly plan the present of their clients to prevent situations from becoming severe headaches in the future, or at least to reduce them to a slight inconvenience.
"With this piece, Martín conforms an educational trilogy, while also, and inadvertently, opening Pandora's box that will surely lead him to pursue his writing of further books to continue educating us as he discloses a seemingly concealed world of opportunities that is in fact available right before our eyes.

His clear concepts and his ability to communicate his knowledge in a simple language have led his books to become best-sellers throughout Latin American, where they reached top-ranking positions in sales in Amazon. The books were recently launched in Spain, where they promise to become a similar success.

Given Martín's determination and work-driven character, we will surely have the chance, soon, to continue reading his work and learning from what he has to say, as we have been doing so far. We certainly look forward to it."

Hernán Dobry
Alternative ways to buy the book

In Argentina
Cúspide
Buy

Yenny – El Ateneo
Buy

In Colombia
Editorial Innisfree
Buy

In México
Editorial Innisfree
Buy

In Ecuador
Editorial Innisfree
Buy (option 1)
Buy (option 2)

In Spain
Editorial Innisfree
Buy

In Peru
Editorial Innisfree
Buy

In Uruguay
Editorial Innisfree
Buy