GO READ
BOOKS
Do you want to know more?
3 BOOKS Top 10 of
the Amazon ranking
For several years, Martín Litwak has set himself the difficult task of demystifying the bad reputation that has been given to "tax havens" and of making wealth planning tools known. In this way, he has become one of the most relevant disseminators of today in the Spanish language on both topics.
His three books topped Amazon's sales ranking in the category "Law Books in Spanish" and are still among the 100 best-selling books today.
BOOKS
2021 | Wealth planning for celebrities
A different look at offshore jurisdictions and tax competition. How to avoid errors commonly incurred by artists and elite athletes
With this book, readers will discover the wealth issues suffered by celebrities –due to processes involving divorces, the resolution of estates, and tax-related claims– that resulted from a lack of planning. This is a situation shared by the famous of all countries, who, in most cases, lack the knowledge and the information necessary to take care of these aspects on their own, and end up delegating the task to others, often close relatives, who also lack such knowledge.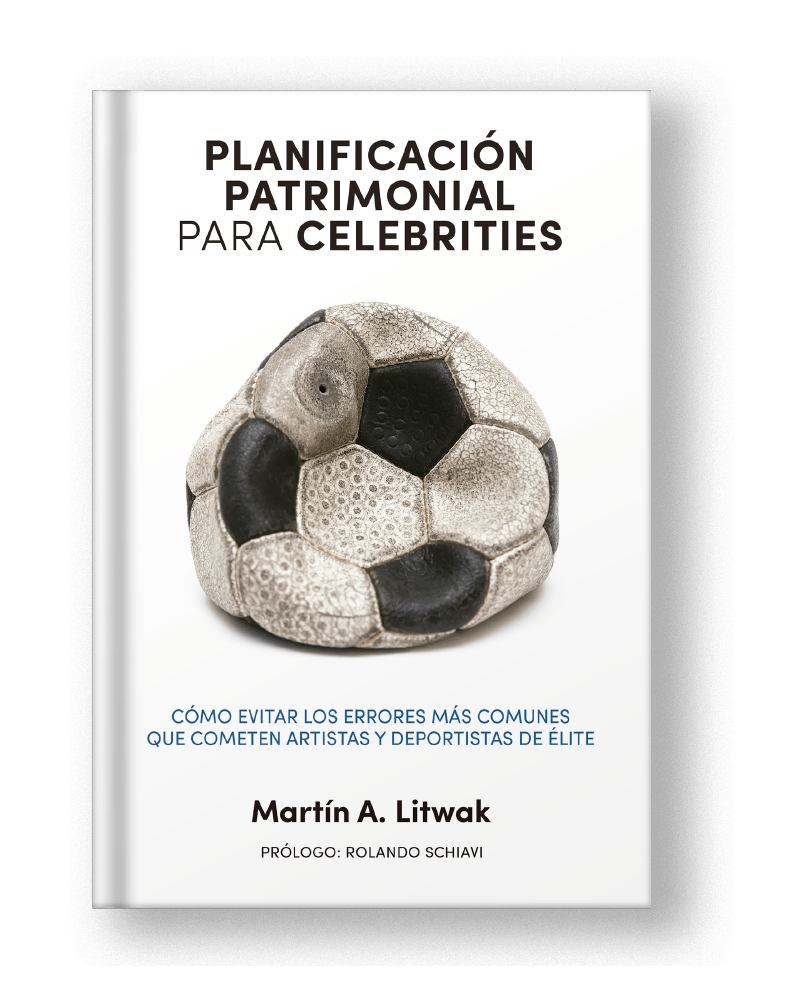 BOOKS
2020 | Tax havens and tax hells
A different look at offshore jurisdictions and tax competition
Martín Litwak's second book is explanatory, in everyday language, of tax issues and international taxation that do not require background knowledge. 
It also deals with tax competition between countries, and the use of jurisdictions with low or nil taxes, as well as with the ongoing tension that exists among individuals and national authorities concerning the subject of taxes.
BOOKS
2018 | What the wealthiest do to protect their assets
And why we should do the same
A practical guide with options for efficient wealth structuring that demystifies the so-called "offshore jurisdictions" and explains the reasons for the existence of what are also known as "tax havens" and why they continue to be demonized by countries that take continued advantage of high taxes to finance ever-increasing expenditure –as well as by the supranational organizations that bring them together.