Lawyer, entrepreneur, author and speaker
Martín Litwak is a lawyer, entrepreneur, author, speaker and subject matter expert in the areas of wealth structuring and wealth preservation for HNW and UHNW families and individuals, fund structuring and WealthTech.
He is also a sought-after speaker at regional and international conferences and seminars.
He is the author of several articles and specialized publications in Latin America, United Kingdom and United States; in 2018 he published his first book.
Experience as a speaker
An internationally recognized speaker, Martín has over a decade of experience engaging, connecting with attendees and delegates at conferences and events in Latin America and beyond. His topics are wide ranging and encompass many of the most critical issues facing financial services, wealth structuring and wealth management professionals today.
His most popular topics include
International wealth planning.
Offshore Jurisdictions: myths and reality.
Past, present and future of the Offshore Industry.
Fiscal transparency.
Information Exchange between States (CRS/FATCA).
Assisting private clients in the era of transparency.
Investment funds.
Regulatory issued related with crypto assets, ICOs and Blockchain.
Wealth planning for elite sports people.
Trusts: validity and effects in Latin America.
Capitalism, market freedom and taxes.
The future of Law in the digital disruption era (AI, IoT, Blockchain, etc.).
Fiscal competitiveness.
Social media and beyond
One of the early adopters of social media, Martín's social feeds are robust and growing everyday. He posts multiple times daily on Twitter and LinkedIn and his followers engage with him frequently through these channels.
In mid21, Martín has over 60.000 Twitter followers, over 13.500 Instagram followers, 2500 YouTube subscribers and 27.500 LinkedIn connections, many of them key influencers, media, and opinion leaders in the sectors that he is well known in.
In addition to his outstanding social media presence, he is frequently invited to appear on TV and radio programs and he also provides guest editorial for Op Ed and opinion columns in several mass media outlets in Latin America and the United States.
Most outstanding legal opinion articles
Deportistas y patrimonios, una relación complicada
La Nación
April 2019
Cómo cambia la planificación patrimonial en tiempos de coronavirus
Infobae
April 2020
Argentina es un infierno tributario, es uno de los países con mayor presión fiscal del mundo
Infobae
January 2020
Published books
Tax havens and tax hells: an alternative look at offshore jurisdictions and tax competition (2020)
This book covers topics such as tax competition among countries, the use of offshore jurisdictions, and the permanent tension existing between individuals and governments regarding tax issues.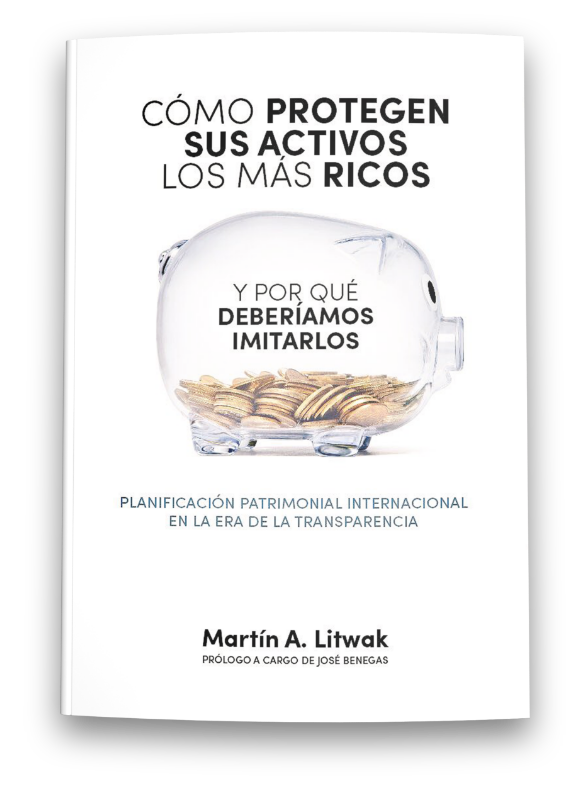 How wealthiest people protect their assets and why we should do the same (2018)
Designed to demystify the so-called "offshore jurisdictions", also known as "tax havens", this book, at the same time offers a practical guide for efficient wealth structuring.